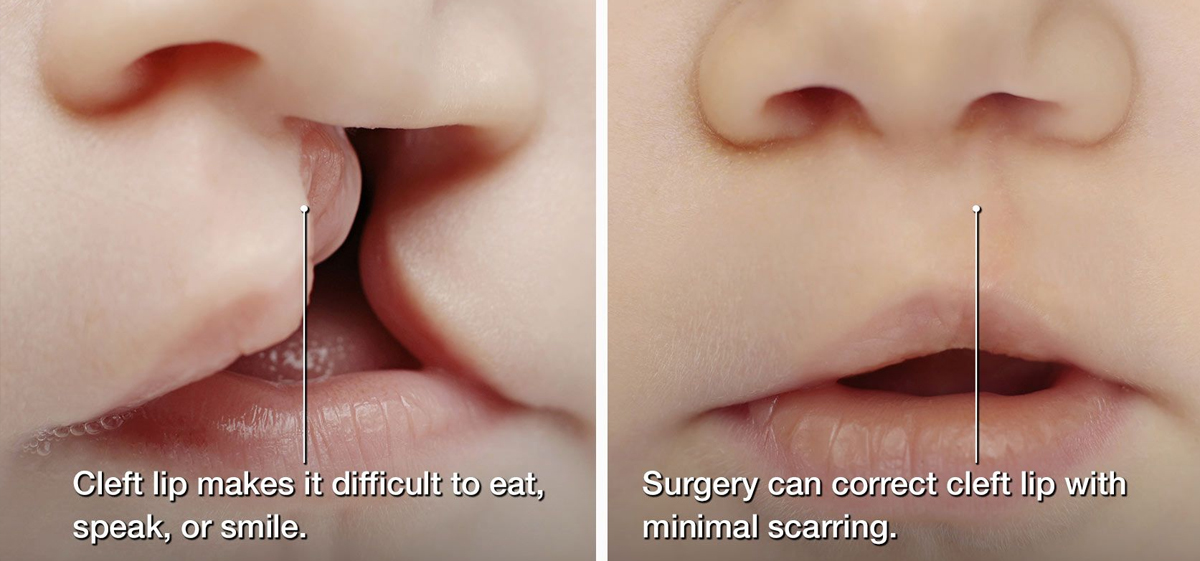 Cleft Lip & Palate Surgery
Cleft lip and palate is the most common congenital anomaly ("birth defect") of the head and face. When there is a cleft of the lip, there is a separation or a gap within the upper lip. This separation can vary from a subtle notch or groove to a wide gap. This separation can involve the roof of the mouth, or palate, also. Cleft Lip and Palate (CLP) and isolated Cleft Palate (CP) are two separate entities.
The palate forms the roof of the mouth, and extends from the gums just behind the lip to the uvula toward the back of the throat. Cleft palates may be Unilateral or Bilateral, depending on whether there is a gap on one side or both sides of the midline. The cleft may include just the front of the palate, just the back of the palate, or the entire palate.